Ilkeston Web Design was founded in 2012 to help small/medium businesses in Derby, Nottingham and the East Midlands get online and communicate with customers.
Mission
Working with other local designers and programmers, I understand the importance of visibility, familiarity and reputation for businesses competing in an age where consumers are faced with the agony of choice.
Said another way: every bugger has a website, so you'd better make yours stand out for good reasons.
A well-designed, well-written website sets expectations before a prospect contacts a business. Why have someone phoning you up asking questions that could have been answered on the site?
My History
My name is Darren Mudd, and I'm the bloke steering Ilkeston Web Design. I'm a clean-living geek who plays guitar, designs t-shirts, listens to loads of podcasts, loves reading, writing and learning.
If you're from Ilkeston, you might see me out running, or jogging, depending on how tired I am.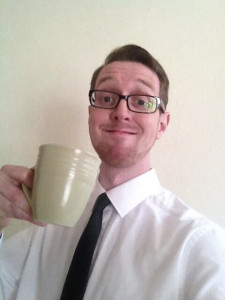 At school I was always interested in art, and over time have turned to information and communication technology. 
In 2006, I graduated from DeMontfort University, Leicester, with a degree in graphic design.
Since then I've worked in newspaper publishing, printing and as a Google search engine quality rater. (That job was home-based, very boring and low paid, by the way)
I've a general passion for business, education and marketing, plus, cannot get enough of the philosophy of billionaire investor Warren Buffet. He once said "Lose me money and I'll be understanding. Lose me a shred of reputation and I'll be ruthless".
Having lived in Ilkeston most of my life, I've an affinity for the place, building community sites like this one about the railway station.
The video below was recorded at home on a day off:
New Website Guide
If you're thinking of working with me, I've put together a guide to preparing for and building a website.
Make an Enquiry
If you want to send me an email or phone me, visit the contact page.