Based in Ilkeston, Derbyshire, and serving the Nottingham and Derby area, I provide website services for small to medium businesses.
Website Design & Build: How Much?
A complete project from beginning to end starts at £500. Hourly maintenance at a later date is £25 p/h.
This includes information gathering, brainstorming, planning, choosing hosting, domain and email services, wireframing, coding, designing and testing.
An initial consultation is free and can be done in person or via Skype. I will need to quote you based on your requirements for an accurate price.
All Sites are Mobile Friendly
Mobile responsive design is the future of web design and an ever increasing marketing trend. All the sites I build are responsive.
A mobile optimised site displays differently across tablets and phones. It is important that your site be accessible and good-looking across all devices.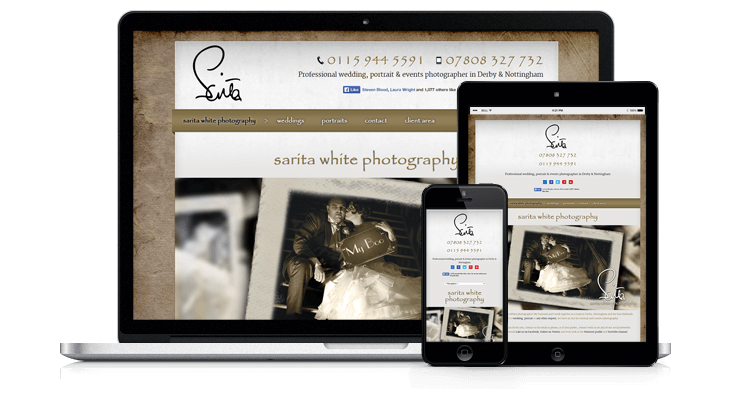 What Type of Website Do You Need?
Ilkeston Web Design builds most websites using WordPress. Perhaps you've heard of it. If not, let me tell you a little about this excellent platform.
This is a well known, powerful publishing platform ideal for anyone wanting to update the site content themselves.
You can add new pages easily and the design is taken from the template design I would create for you.
The very website you are looking at now is a WordPress site. As I type these words, I am doing so in an editor that looks a bit like a word processor.
But if you did want to make major changes to the design/code, this will require some web site design knowledge. 
Website Hosting
As part of your project, I'll help you choose and purchase good value webhosting for a small business website
I can recommend a particular host offer much for free that other companies would charge for so there's some cost savings to be had there right away.
Domain & Email
I'll also help you choose, purchase and set up a domain with https. I'll create a professional email inbox that receives messages from a customised website contact form.
Graphic Design Logo Service: How Much?
A graphic logo project is considered a separate project but certainly ties into web design.
The logo would be created to fit the look and feel of the website, or vice-versa. The visual theme must be consistent.
Reasons to Work with Ilkeston Web Design
Please see the page on working with me where I list the features and benefits of working with Ilkeston Web Design.
How Your Site Will be Made
I'll be working with you closely on all aspects of building (or redesigning) a website for your business.
I've set up a new website guide. You don't need to read it all, but it's there if you feel inclined to dig deep.
There you'll find advice on choosing and purchasing a domain, or what sort of web hosting you might need.
Who Is Going to Build Your Website?
My name is Darren Mudd and I'll be the individual who works with you.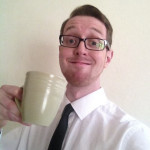 I'll be managing your account and answering all your questions, so there's no receptionists or gatekeepers.
Find out more about me or make an enquiry.