Based in Ilkeston, Derbyshire, and serving the Nottingham and Derby area, I provide website services for small to medium businesses.
Graphic Logo Design: How Much?
A complete logo project from beginning to end starts at £150. 
This includes discussing your business, market, product/service and customer. I will then spend some time with my design partner brainstorming, planning and creating a round of design concepts that effectively communicate your business message.
An initial consultation is free and can be done in person or via Skype. I will need to quote you based on your requirements for an accurate price.
Here's what you'll be getting…
All Logos are High-Quality Scalable Vector Graphics
Let me translate the jargon "scalable vector graphics" into layman's terms.
Firstly, you want to be able to use a logo not just on a website but on printed materials too. It needs to be multi-purpose in order to fulfil various visual marketing needs.

Scalable graphics means you can use the same logo at different sizes with perfect high definition, whether it's a business card or a billboard.. or something else.
And we only charge you once for your logo. You'll own the copyright entirely. You'll have the master files.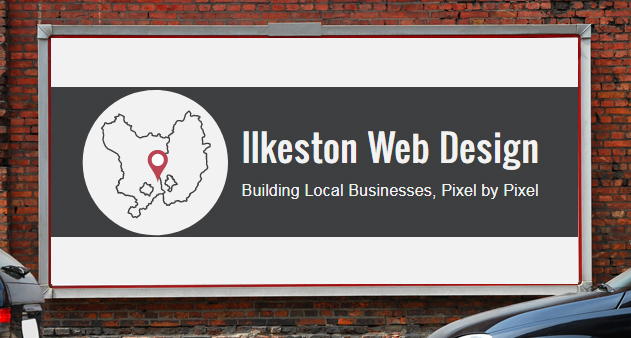 You'll just need to supply the artwork you buy from us to your graphic designer so that they can do the job you task them with.
We'll be using software called Adobe Illustrator to create your design. It doesn't matter if you do not own a copy of this software.
It's an industry standard, so whoever your designer is will have no problem repurposing the logo at different sizes on websites, apps, videos, business cards, leaflets, brochures, signage, vehicle graphics etc.
What you absolutely do not want is a logo supplied only as .png or .jpeg. Those formats cannot be enlarged without losing quality.
When pixels are stretched, they distort and become blurry They end up looking something like the example below:
Reasons to Work with Ilkeston Web Design
Please see the page on working with me where I list the features and benefits of working with Ilkeston Web Design.
How Your Logo Will be Made
I'll be working with you closely on all aspects of creating (or recreating) your business logo.
Maximum Communication, Minimum Language
By understanding your business as fully as possible we can come up with concepts that say as much as possible without being complicated.
This is the art of visual communication. This is graphic design.
Aim for simplicity, professionalism and which speaks quickly. A visual elevator pitch.
Multiple Initial Concepts
Once we've taken a deposit we'll get to work. Myself and the graphic designer I work with will discuss your needs and sketch some ideas.
These will be mocked up as rough concepts and be presented to you as a short video by email.
Once we have your feedback the concepts will be distilled to several final designs.
A single design will be agreed upon by all of us, at which point any finishing touches will be added.
One Logo, Two Versions
We'll create two versions of your chosen design suitable for different backgrounds.
Sometimes you have to consider how the logo will look in a different context, such as black and white or full colour.
Think of it as similar to a football team's home and away kit. And we're only charging one price.
Video Introduction to Small Business Logo Design
Myself and Lee recorded a conversation about designing for small companies and sole traders.
The following audio/video presentation is 40 minutes long, and provides a potted history that will help you in your decision making.
Who Is Going to Produce Your Logo?
My name is Darren Mudd and I'll be the individual who works with you.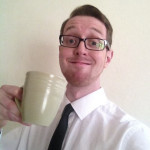 I'll be managing your account and answering all your questions, so there's no receptionists or gatekeepers.
Lee Francis is my graphic design partner and you'll likely be hearing his voice as well as mine on any of the short private videos we send you.
Find out more about me or make an enquiry.