Based in Ilkeston, Derbyshire, and serving the local and wider area, we supply digital marketing services to small and medium businesses wanting to better communicate with their audience.
Web development
Content writing
WordPress
eCommerce
Email marketing
SSL/TLS certificates
Admin and maintenance
Who Is Going to Build Your Website?
My name is Darren Mudd and I'll be the individual who works with you.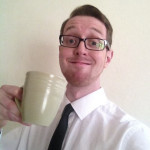 I'll be managing your account and answering all your questions, so there's no receptionists or gatekeepers.
Find out more about me or make an enquiry.