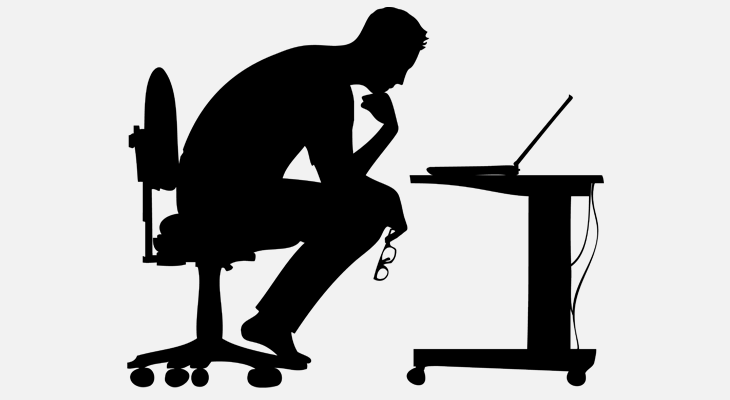 The minute you go live with a business website, you'll be inundated with cold callers offering to do wonderful, clever, complicated-sounding things for your website which will, according to them, translate into more sales.
They will tell you that driving more traffic to your site is just the ticket and that they can generate more business for you via pay per click ads.
If you don't know, pay per click ads appear at the top of search engines and is a shortcut to getting more visitors to your website.
Though driving people to your site is important, there's a missing crucial principle, which is this:
Persuading more people to visit your site is not the ultimate goal.
If your site is badly designed, slow, difficult to use, poorly written and lacks detail, you shouldn't be advertising.
At least not yet.
Don't Just Build a "Website" – Build Trust and Awareness
Persuading the right people to visit, stick around, read your content and trust you enough to do business is the goal.
It's better to have fewer visitors who feel comfortable making an enquiry than lots of visitors who feel put off or unconvinced. 
Website design and content comes first. Advertising follows when you're satisfied there is convincing, persuasive messaging in place.
Raise the bar from the get-go. Aim to cover everything you do in detail so that you have a well-oiled business machine running 24/7.
Don't Put the Cart Before the Horse
A poor site with little to no content is not something you want to advertise. Spending money promoting shoddy work reflects badly on the business and sets low expectations.
Besides, Google Ads can be expensive, especially at the beginning of a campaign when you're still working out your keywords and have yet to fine-tune things.
Assuming a potential customer does get in touch via the website, too much of your time could be spent explaining services that should have been covered on the site.
It's like having to reinvent the wheel every time someone phones or emails. 
Use Very Specific Landing Pages For Ad Clicks
If you want to make the most of your ad spend, create specific, hyper-focused landing pages. 
People should be taken to a page containing information relevant to what the ad said. This is a simple matter of setting and meeting expectations. 
Begin crafting paid ad headlines with descriptions that give an accurate impression of what will be presented when a prospect clicks an ad.
Landing Pages Can Be Found in Organic Search Results
Landing pages can also be discovered through organic search engine results pages (SERPs). That means a customer could be using keywords that get you free traffic and enquiries, even when the paid ads are not running.
Keep this in mind when creating website content: two birds with one stone.
Don't Forget Geographic Area Landing Pages
If you serve a decently large locale, like Nottingham for example, write a page all about Nottingham and the work you do there. Include testimonials, case studies and an email contact form and/or phone number.
Again, you would create ads with headlines that would entice prospects to click through to your landing pages.

Google Ads has some excellent targeting options that let you only show ads to searchers in certain areas, such as city, town, postcode or radius.
Tell Potential Customers Exactly Who You Are
Once you've got people clicking your ads and looking at your site, you'll want to provide some assurances.
Set up a decent "About" page. This is where you plant your flag in the ground and tell people who you are.
Tips, advice, anecdotes, credentials and work history go down well, but don't be wooden. A business site does not have to stuffy.
A picture of yourself, a video too, if you're willing and able.
What with stiff online competition and the fear of lurking rogue traders, it's essential to offer reasons that demonstrate your business is worthy even if you're new or unknown.
The burden of proof rests upon you. 
Conclusion: Get Your Ducks in a Row
Businesses are regularly crippled by time wasters and tire kickers if there's no process in place to handle a sudden surge of enquiries. Problems also arise because the website does not communicate well enough to attract properly qualified leads.
Once you've built excellent, useful, informative webpages worthy of winning trust, you can think about the advertising side of things. 
Let's make sure you're promoting a website you're absolutely certain of and not something that is barren, suspect or only partially complete.